A surprising and welcomed update on this story.
In our less-than-perfect world, this is the minimum of what American elected officials should do when they have been proven wrong by the facts. Kudos to Twin Falls Idaho City Councilman and former mayor Greg Lanting for having the decency to not double down like the Washington D.C. ruling elite usually do, but rather (in his own words) to "apologize… to try to make amends and… make an additional contribution [to the victim's GoFundMe account]." 
The public apology of Councilman Lanting is but a first step, however, as reporter Lee Stranahan notes in the video interview accompanying the Breitbart story below. There are larger issues for Twin Falls and for the nation which now need to be addressed. 
Our hope is that Councilman Lanting's apology might prove to be the last nail in the coffin of Muslim immigration to the US. It is a tacit acknowledgment that mass Muslim immigration is not only a bad idea open to debate, but is actually a deadly threat to Americans, and should be suspended immediately.
Let's accept Councilman Lanting's apology in good faith, and redouble our efforts to halt Muslim immigration, for the safety of all Americans, especially our children.
"Twin Falls Politician Apologizes Personally to Family, Girl Victim, for Facebook Refugee-Rape Rant," by Lee Stranahan, Breitbart News, August 16, 2016: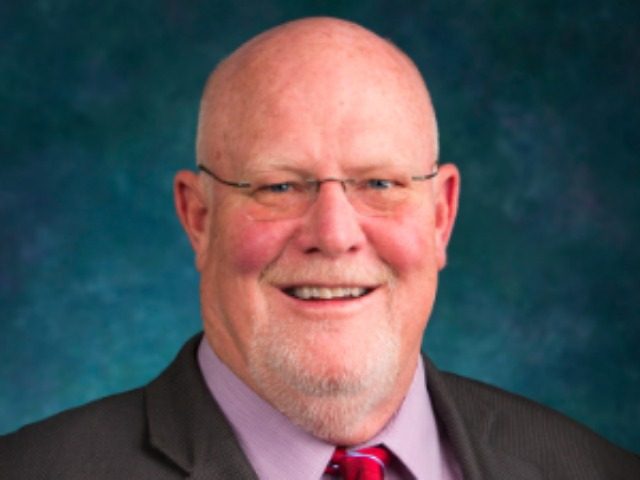 TWIN FALLS, IDAHO—City Councilman and former mayor Greg Lanting personally apologized Tuesday afternoon to the parents of a five-year-old girl whose daughter had been sexually assaulted by refugee boys in June at the Fawnbrook apartments, for comments he made about the family last week on Facebook.
"He was sincere," the mother of the Twin Falls victim told Breitbart News exclusively. "You could see it in his eyes."
The Tuesday meeting with the parents comes after Lanting admitted Monday evening that he "was wrong" in his Facebook criticism of the family. As Twin Falls TV Station KMVT reports:
Monday night's Twin Falls City Council meeting began with a public apology from council member Greg Lanting after a Facebook comment he made over the weekend regarding the Fawnbrook case made internet headlines.
Lanting says that he did not delete the post but that maybe the original poster did.
He said he would like to make amends to the family in whatever capacity he could.
"I was wrong, I would like to apologize and I went on to try to make amends and if somebody could tell me, I could no longer find the liberty of justice Go Fund Me account," said council member Greg Lanting. "I'd like to make an additional contribution."
Lanting's apology was a tacit admission of the accuracy of an article which Breitbart News published over the weekend. Breitbart reported that Lanting had said on Facebook:
You realize these Internet Fake news agencies can LIE all they want and can never be proven wrong. The case is sealed we will never know more than we know now. Another obvious lie is the child does not live with the father. The police and now the courts have had the video since the night of the assault. The father as far as I know it is not even involved with the child. All Caps no way he saw the video. I doubt they even talked to him. Let justice be served and let this child have a chance at a normal life without making up lies about what happened to her. The police and the courts are doing every thing according to state law!!!
As Lanting has now admitted, the victim's father has always been involved with the child and the father did, in fact, watch 30 seconds of video of the assault, as we have exclusively reported previously.
The mother of the five-year-old victim confirmed to Breitbart News that she had received no apology, either private or public, from Mr. Lansing prior to the meeting. The mother said that a friend of the family had spoken to the City Councilman after the meeting, and that the friend thought that Lanting's apology was sincere.
Aside from the dramatic admission by Greg Lanting, the coverage of Lanting's apology by local TV station KMVT was also notable, given the bias in their recent coverage of the refugee controversy as noted by Breitbart News.
After previously running a news story that portrayed the local activists as racist and ignored their call for presidential hopefuls Hillary Clinton and Donald Trump to come to the Twin Falls area, KMVT this time presented a balanced view of both Lanting's apology and the reaction to it. The new station even went as far as to post an interview with this reporter in its entirety on their website.
As Breitbart News point out in the interview, Twin Falls has had three criminal incidents involving Muslim refugees since June. Aside from the assault on the five-year-old girl, the weekend before last eight refugee molested a 33-year-old retarded woman and prior to that a another refugee was arrested for coming back to Twin Falls to kill people that he'd met in the refugee program.
Concerns about violence or criminal behavior by refugees is just one concern of local activists, who also have broad concerns about the economic and societal impact of bringing in low-skill refugees, most of whom are Islamic.
Breitbart News has reported that refugees are being imported as cheap labor for local industry, such as the Chobani Yogurt factory…
Read the full report, with an outstanding video interview of Breitbart reporter Lee Stranahan, here.